Frame & Uni Body Straightening
Frame & Unibody Straightening & Repair in Bethel Park, PA
Accidents, rough off-road use, and general wear and tear can all end up causing damage to the frame of your car. A misaligned frame can have minor and major ramifications to your driving. Premature tire wear, poor handling, and drive train component failures are all possibilities. Stop these issues from developing with frame straightening services from our auto body shop.
Fix your car frame in Bethel Park, PA, by bringing it to Maceil's Auto Body. Our state-of-the-art laser measuring technology allows us to get your situation straightened out quickly and accurately. Frame and unibody straightening is a must-perform correction if you want to get the most from your vehicle.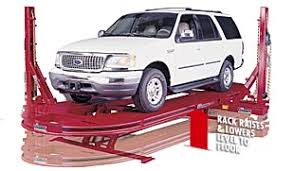 The Support System of Your Vehicle In Pittsburgh, Pa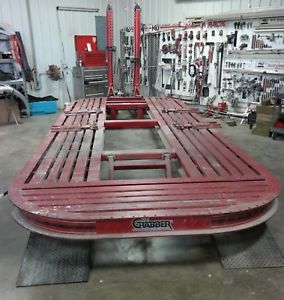 The frame of your vehicle is, essentially, its ultimate support system. Every panel on the body must be appropriately aligned onto the frame to ensure you are getting optimal results. This means proper frame alignment becomes very important when it comes to maintaining proper gapping between panels as well as holding the integrity of the original factory sealing.
When a frame is misaligned, it is no longer able to maintain a straight trajectory. If this frame misalignment is not diagnosed and treated, your front and rear wheel alignments will become very difficult to manage. This causes a lot of unnecessary wear and tear on your vehicle, driving up your repair costs in the future.
Using our frame straightening technology, our talented team of technicians is able to realign your vehicle's frame to the OEM (Original Equipment Manufacturer) standards. This enables you to reduce the amount of damage your misaligned frame is causing to your vehicle. It also helps to reduce wind noise and protect your vehicle's interior from outside elements.
Automotive Frame Repair in Bethel Park, Pa
Not every auto body or repair shop has the equipment necessary to perform successful frame straightening services. If you are an auto repair shop that has a customer in need of these services feel free to contact our team to outsource the frame service to us. We always welcome helping other shops deliver the quality service their clients expect. Contact us when you are looking to fix the frame of your car. Our frame straightening services are available to customers located throughout South Hills of Pittsburgh, Upper Saint Clair, Bethel Park, South Park, Finleyville, Mt. Lebanon, Venetia, Peters Township, Baldwin, Castle Shannon, Eight Four, McMurray and Canonsburg.