Matching Automotive Painting in Bethel Park, PA
Technological advancements in the automotive repair industry have given Maceil's Auto Body an even higher level of control when it comes to adding new automotive paint in Bethel Park, PA. Cutting-edge equipment installed in our down draft paint booths helps us cure paint by drawing air, stopping the risk of over spraying, and reducing the amount of dust and other contaminants that could create an uneven finish on your car or truck's paint.
The use of heat during the painting process helps to cure the paint job, which allows better bond while reducing your wait time. The skilled collision technicians at our auto body shop are experts when it comes to blending all types of automotive paint. That means you can trust us to successfully match any new finishes with the old for a seamless, attractive appearance.
Making the entire collision repair process easy for you is what we do, each and every day. We understand that being involved in an auto accident is a stressful enough experience on its own. If our collision services can help alleviate some of the stress this experience has put upon you by returning your vehicle in all of its original, pre-accident, beauty, handling, and performance, then that is what we are going to do.
Even though our shop specializes in helping the driver with "out of pocket" pay arrangements, we also work with every major insurance carrier. If making a claim is your best course of action, then we will go ahead and contact the insurance company for you to arrange for an appraiser to come out and inspect your car. We will also organize a low-cost rental car for you to use so you can still get around while your vehicle is in the shop.
Most importantly, we will work with the insurer to get the repair done the right way the first time. Your vehicle will handle as it did before the accident and maintain its value when we are finished with our auto collision repair services.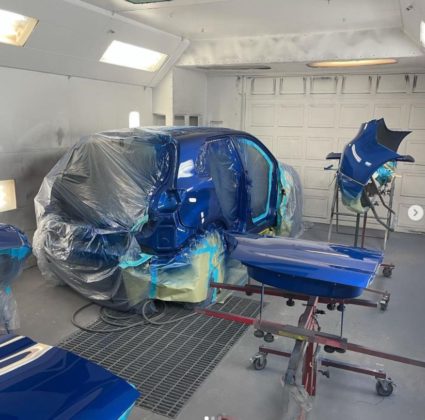 The Perfect Automotive Painting In Pittsburgh, Pa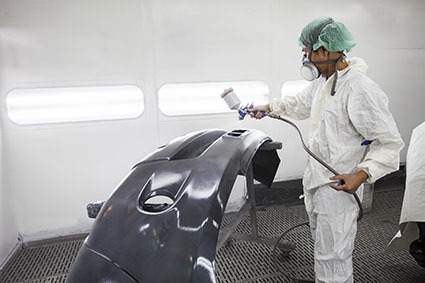 A successful paint job is one that leaves your surfaces with a smooth, uniform look that perfectly captures the vibrancy of the color you have chosen for your vehicle. To ensure that this is the result you are getting when you bring your car to us, we make sure to only work with the very best in top-of-the-line materials and equipment. Whether your vehicle is being repaired, restored, or merely re-painted, we have the flawless color you want ready to be perfectly applied.
Your vehicle is important to us. So is the environment. That is why we use the best, environmentally friendly paints on the market. These paints emit fewer volatile compounds than their more toxic contemporaries. This allows you to enhance the appearance of your vehicle without poisoning the earth.
Painting for Collision Repairs In Bethel Park, Pa
When your vehicle has been damaged, it is more than likely that at least one of its panels is going to need to be re-painted. Panel painting requires a much different degree of skill and precision when compared to complete paint jobs. Color matching and blending to adjacent panels, for example, are very involved and labor intensive skills that require the keen eye, knowledge, and skills of a trained professional.
Considerably more time, material, and technical skills are needed to return the finish of your car or truck to its pre-damaged condition. We are able to perfectly color match your panels thanks to our state-of-the-art equipment. Our paint is computer formulated and mixed on-site to deliver the best possible color match for your vehicle.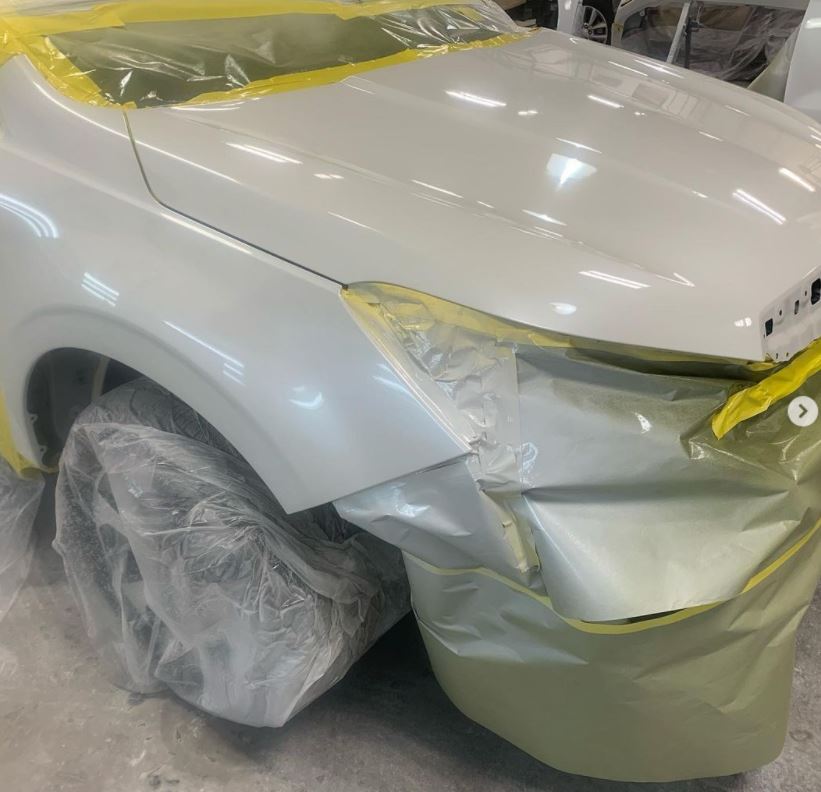 Best Automotive Painting in the South Hills of Pittsburgh
Contact us for more information about the rainbow of car paint colors we offer. Automotive painting services are available to customers located throughout South Hills of Pittsburgh, Upper Saint Clair, Bethel Park, South Park, Finleyville, Mt. Lebanon, Venetia, Peters Township, Baldwin, Castle Shannon, Eight Four, McMurray and Canonsburg.