At Maceil's Auto Body, our technicians make it our priority to ensure your complete satisfaction. We recognize the stress and inconvenience that is involved when your daily routine is interrupted by the lack of transportation. We are committed to making the process easy for you from start to finish; that's one reason we provide towing service in Bethel Park, PA.
Active in the Local Community
We aren't just your trusted auto repair shop; we are also your neighbors. Started in July of 1988 by Keith Maceil, we have spent the past three decades showing our support to our customers as well as to our community. Our customers know they are going to be treated with respect, dignity, and loyalty. That is because we view you as one of our own.
Our commitment to the community doesn't stop with a service like auto frame repair shop in Bethel Park, PA. We also perform a number of tasks as our way of giving back to those that have helped us succeed over the last 30 years. Some of the different ways we give back to our community include:
Hiring Local Kids to Work with Us
Assisting in Community Work & Outreach
Supporting All Types of Music, Schools, & Athletics
Donating Money to Various Institutions, including Churches,
Schools, Sports Leagues, & Nonprofits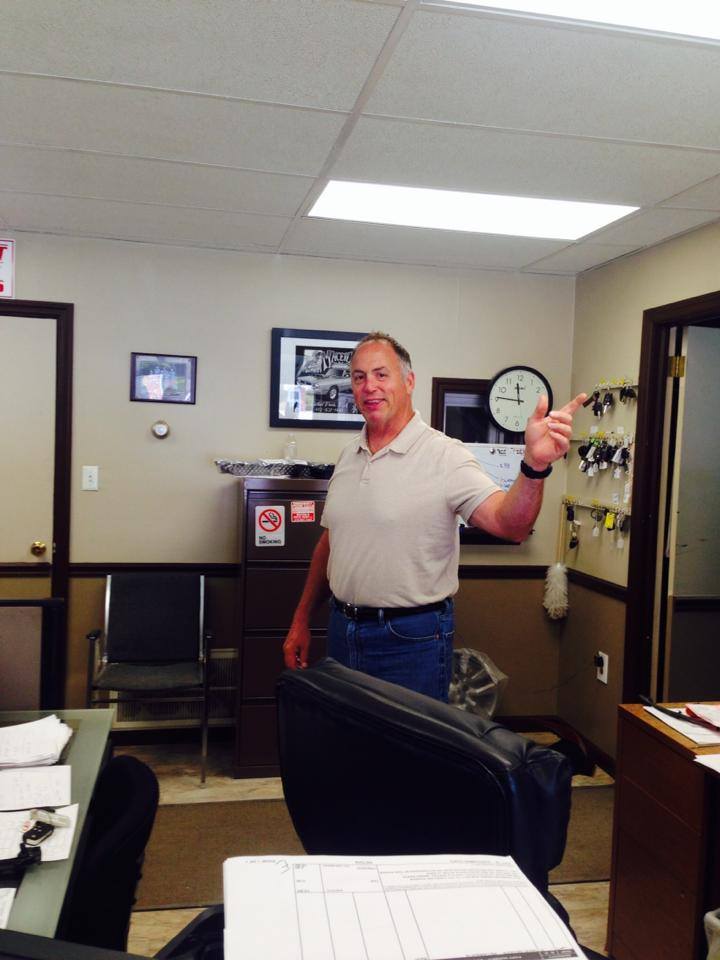 Best Auto Body Collision Warranty in the South Hills of Pittsburgh
This warranty guarantees the work performed by Maceil's Auto Body so long as said vehicle remains under the present ownership, items on the repair order such as, Sublet Work, or Sublet Labor, are subject to the guarantee of those suppliers. This warranty shall only apply if the defects occurred under normal driving conditions and not where any vehicle has been subjected to accidents, negligence, abuse, or misuse. Specifically excluded from this limited warranty is rust through metal scratches, gravel or rock chips to paint. Specific additional stipulations pertain to the following four parts written warranty hereafter:
Metal Work: Maceil's Auto Body provides a lifetime Written Warranty against defective workmanship to include welding and the application of materials utilized in making collision repairs against cracking, flaking, or deterioration. This shop will, at its sole option, repair and re-paint any metalwork warranted.
Painting, Stripes, and Decals: Maceil's Auto Body provides a Lifetime Written Warranty on painting-related priming and paint work against solvent blistering, peeling, hazing, flaking, and cracking, and a Lifetime Warranty on the application and adhesion of decorative stripes and decals, excluding defects which are caused by extreme environmental conditions to which the vehicle may be exposed. This shop will, at its sole discretion, re-prime, re-stripe, or re-decal the specific section or sections of the vehicle warranted hereby. Paint warranty is valid only when applied over original factory finishes that are free of factory defects.
Parts: Maceil's Auto Body guarantees that parts or materials used by us are of top quality. Those parts or materials are subject to the guarantee of that supplier. We will assist in handling any claim under the supplier's guarantee. We guarantee that used parts or parts other than original equipment manufactured parts were not used without authorization from you as noted on your repair order.
Mechanical Repairs: Maceil's Auto Body provides a Lifetime Written Warranty on all mechanical repairs pertaining directly to original collision damage, excluding suspension, air conditioning, or other electrical assemblies or components. This shop will, as its sole option, re-repair any mechanical assembly or component warranted hereby.
Specifically excluded are incidental costs, such as towing fees, car rental charges, travel expense, or assemblies and components which are not specifically covered by this written warranty, nor are consequential damages such as damage to other assemblies and components resulting from a defective part of installation of such part installed or repaired during the repair included in this warranty. This written warranty shall not be varied, supplemented, qualified, or interpreted by any prior course of dealings.
This Written Warranty shall be null and void if the repair is altered, adjusted, or tampered with by any person not authorized by Maceil's Auto Body. This warranty is not transferable.