Auto Body Collision Repair
Comprehensive Auto Body Collision Repair in Bethel Park, PA
Get your car or truck back to pre-accident condition with our auto collision repair in Bethel Park, PA. As your trusted auto body shop, Maceil's Auto Body works hard to restore the look and drivability of your vehicle after it has been damaged.
Making the entire collision repair process easy for you is what we do, each and every day. We understand that being involved in an auto accident is a stressful enough experience on its own. If our collision services can help alleviate some of the stress this experience has put upon you by returning your vehicle in all of its original, pre-accident, beauty, handling, and performance, then that is what we are going to do.
Even though our shop specializes in helping the driver with "out of pocket" pay arrangements, we also work with every major insurance carrier. If making a claim is your best course of action, then we will go ahead and contact the insurance company for you to arrange for an appraiser to come out and inspect your car. We will also organize a low-cost rental car for you to use so you can still get around while your vehicle is in the shop.
Most importantly, we will work with the insurer to get the repair done the right way the first time. Your vehicle will handle as it did before the accident and maintain its value when we are finished with our auto collision repair services.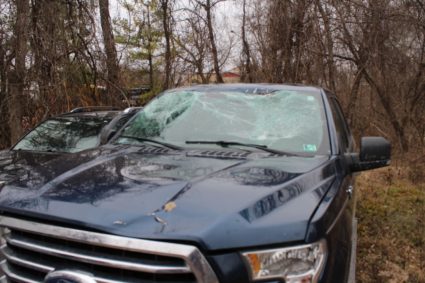 Available Collision Repair Services In Bethel Park, Pa
Restoring the Look of Your Vehicle In the South Hills of Pittsburgh, Pa
One of the most essential parts of the restoration process is ensuring that your new coat of paint matches your old one. Using a computerized color matching system, we are able to perfectly capture your car's original color while giving you a finish that truly shines. We put a lot of effort into making sure your newly painted areas match the untreated areas.
How are we able to get the impressive results we are known for delivering? It all starts with getting the factory color code for the make and model of your vehicle. We then mix the paint based on the computer scan of the original color to ensure that the pigment matches as well as the flake content, film thickness, and other variables. Our skilled collision technicians are experts at blending all types of automotive paint to match the new finishes with the old to create a seamless appearance.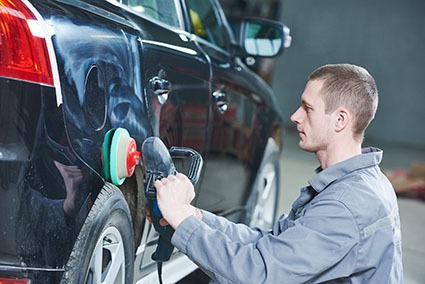 A Complete Auto Detailing
Auto detailing is always a part of our auto body collision repair process. When we are finished repairing your vehicle, we will have your car detailed inside and out. Contact us when you have been involved in an accident. We are proudly serving customers throughout South Hills of Pittsburgh, Upper Saint Clair, Bethel Park, South Park, Finleyville, Mt. Lebanon, Venetia, Peters Township, Baldwin, Castle Shannon, Eight Four, McMurray and Canonsburg.